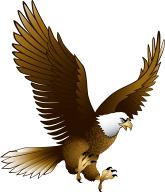 Welcome to the Troop 732 website.
Our scouts run an active (scout-led) program that includes camping, hiking, back-packing, canoeing, mountain biking...all the fun stuff!
The adult (trained) leaders of the troop support a program that emphasises the personal growth of each of our scouts. Our troop is committed to providing a rich experience for each scout and help them to experience leadership training, outdoor skills, and to model good behavior.
If you are looking for a scouting program, come check us out. Our scouts are energetic and their families are committed to supporting and running a quality program. We are a family based organization that promotes a scout lead troop.
Our troop is a part of the Sunset District in the Detroit Area Council. We meet on Monday nights from 7:00-8:30 pm at the Livonia Elks Club.